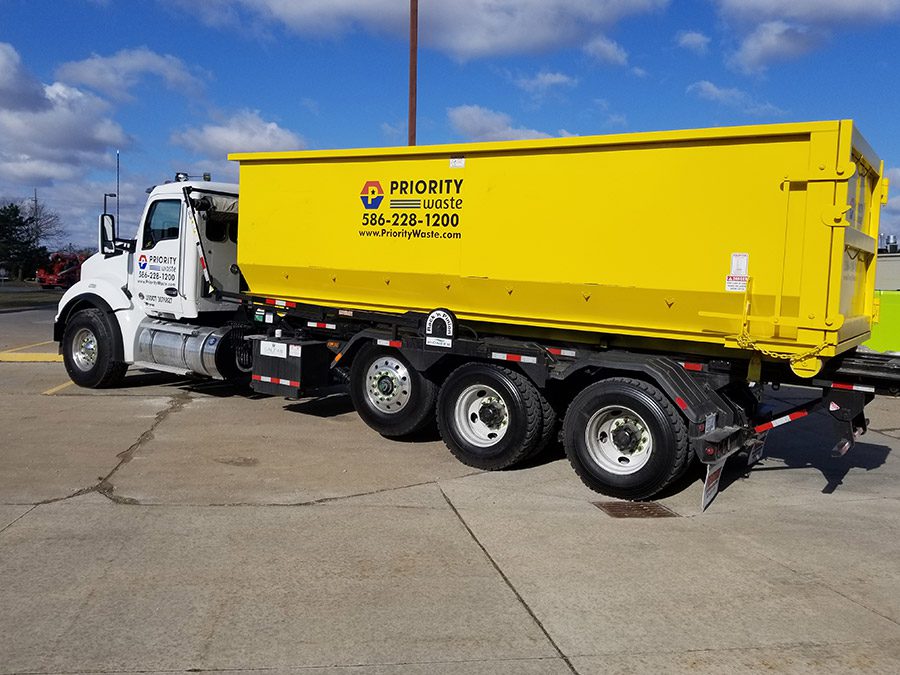 Container size is important when getting a dumpster. You need enough space for all your refuse, but you don't want to spend too much on excess capacity. We offer four sizes that range from 10 to 40 yards. Read on to learn more about how much each can hold and when you may need it.
10 Yard Dumpster – This container provides 10 cubic yards of space that can accommodate up to two tons. It's the smallest option, measuring 8' wide, 3.5' tall and 10' long. It is best suited to smaller jobs for light household or commercial waste removal.
20 Yard Dumpster – This size is the next step up. It measures 3.5' tall, 8' wide and 20' long. It can hold up to three tons of household or commercial waste. This is ideal when you need something more than our 20 yard dumpster but still have limited space to store the dumpster on.
30 Yard Dumpster – The 30 yard dumpster is our second largest with a six ton capacity. It measures 5' tall, 8' wide and 22' long. This container may be better suited to construction or commercial jobs or large residential projects like renovations and additions.
40 Yard Dumpster – The biggest dumpster containers we offer is our 40 yard dumpster. This one measures 7' tall by 8' wide by 22' long. It can hold up to eight tons. This is the ideal choice for demanding waste management jobs.
Ask a Dumpster Expert
If you aren't sure which dumpster size is the best for your needs, let us know. We can discuss your needs and make a recommendation that will work for you. Call Priority Waste today to learn more about affordable dumpster containerss.