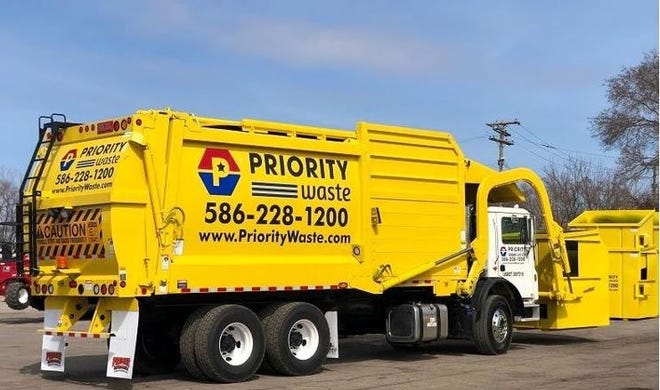 Next year, a new company will pick up Westland's trash for the first time in more than 50 years.
The city recently approved a 10-year refuse contract beginning Jan. 1, 2021, with Priority Waste, based in Clinton Township. The decision signifies a break with Midwestern Sanitation. Though the company has changed its name over the years, it has serviced the city since 1968.
Priority had the lowest of three bids at $38,449,174 for 10 years. Priority also offered the highest bid to purchase the Westland's existing fleet of garbage trucks at $1.6 million, which will also eliminate any outstanding debt the city has in regard to the trucks.
Officials say residents will not notice any change for the worse to their garbage pickup.
"Nothing will change," Mayor Bill Wild said. "People will still use the same garbage cans that they have, the garbage will still go to the landfill in Van Buren Township, recycling will still get picked up on the same days and routes still aren't going to change. People shouldn't see any difference."