Service days: Monday – Friday

855-927-8365

CALL NOW WITH ANY OF YOUR WASTE NEEDS
---
Dearborn Heights Trash Pick-Up Schedule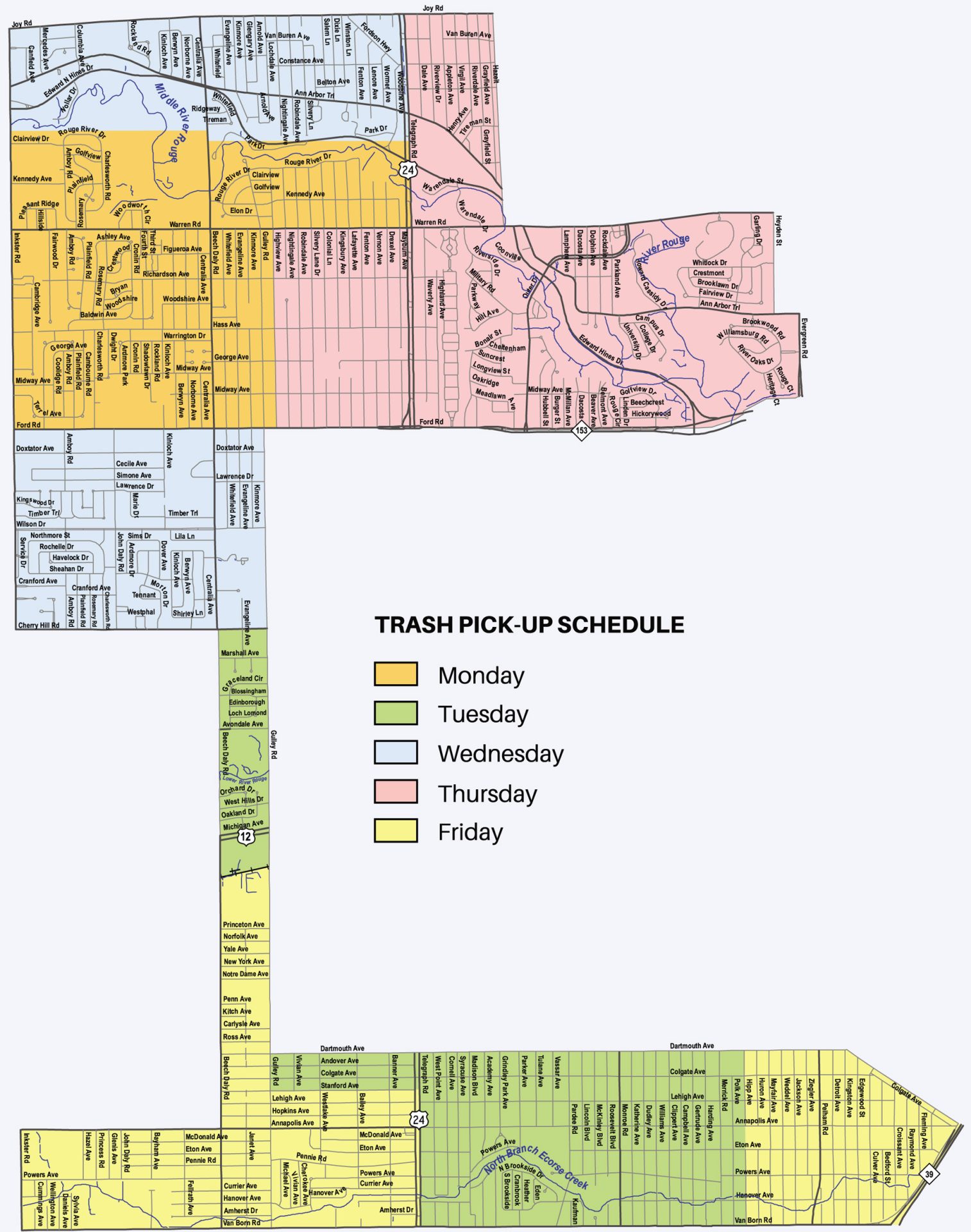 Pick Up Schedule
Monday through Friday (see map for your service day).
Waste, Compost, and Recycling are picked up on the same day.
Compost Collection is from April 1 through the second Friday of December.
If your service falls on or after a Holiday, services will move to the following business day. Holidays that affect the schedule are New Years Day, Memorial Day, Independence Day, Labor Day, Thanksgiving Day, and Christmas Day. If a Holiday falls on a weekend day, your collection day will not be affected.
---
Need Help? Reach a Member of Our Team
---
Articles
Dearborn Heights welcomes new trash hauler
Read more | Download PDF
City impressed with new trash hauler, optimistic about future
Read more | Download PDF