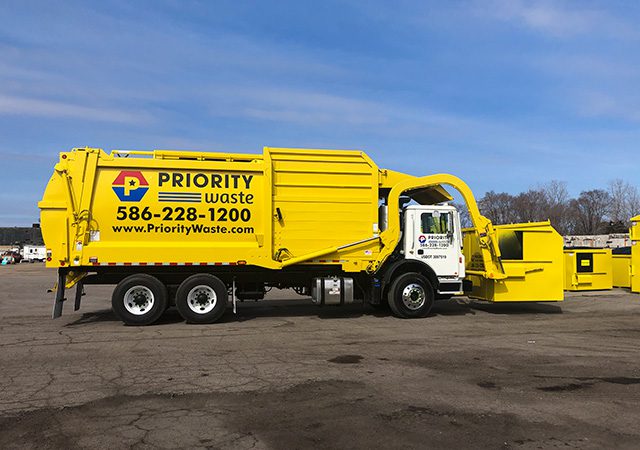 You can try to reduce the amount of waste your business generates, but in the end, it's not possible to get it down to nothing. Employees and customers (depending on your business) are going to open packages, use up supplies, and manage other resources that will create garbage. You need an effective way to get rid of trash before it begins to affect your business. That's where Priority Waste comes in. We offer reliable commercial trash collection at affordable rates.
Below are four common reasons that you need Priority Waste.
Garbage in Your Business is Unhygienic
Your business needs to stay clean for your staff and customers. If garbage sits around, it could begin to decay. It can also attract pests like mice and insects. All of these things are unhygienic and can lead to fines from regulatory bodies within some industries.
Uncollected Trash Can Become a Safety Hazard
Trash must go somewhere. If it remains sitting in areas where people work or use your service, it will become a safety hazard. People can trip over boxes or debris. Physical injury is a major concern and one that can lead to expensive lawsuits and loss of revenue.
A Dirty Workplace Will Sully Your Reputation
If customers perceive your facility as dirty and unkempt, it won't reflect well on your reputation. Consumers will be less likely to trust you or recommend your company to others.
Debris and Obstacles Will Slow Down Your Workflow
You most likely have quotas you would like to meet each day. If your employees must work around garbage or find new ways to stash trash, it will slow down their workflow. That means lower production and lower profits.
Priority Waste is ready to help you find a waste management solution that suits your needs and budget. We offer collection services seven days a week as well as waste audits, recycling and bulk pick-up. Contact us now to get started.