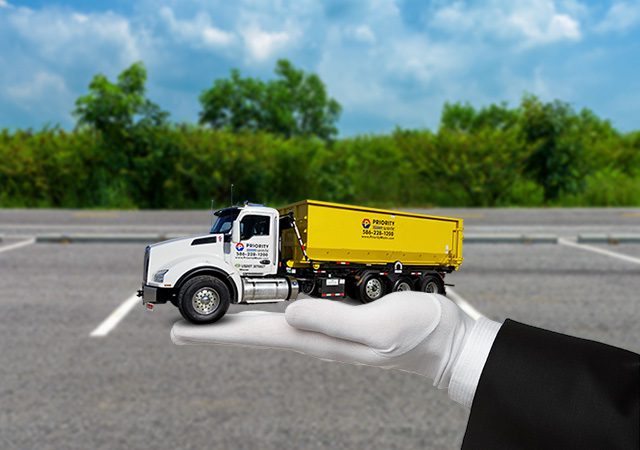 Choosing where to get a container in Southeast Michigan is only part of the process. You also must determine the best place to store the dumpster. This is essential because each location comes with a unique set of obstacles. The following will help you choose the best spot for easy access and safety.
Compare Dumpster Size to Your Available Space – Dumpster size is one of the first things to consider when choosing where to place your container. If you operate in a city or populated area, then you may have more space limitations compared to businesses in rural areas. If you don't have the room for a large dumpster, consider a smaller unit that can be switched out when it fills up.
Make Sure Your Dumpster Has a Sturdy Base to Sit On – Your dumpster needs an even, sturdy base to sit on. You can place it on the ground, but keep in mind that it will likely kill the grass under it and may leave marks behind when moved. Concrete surfaces work well. You can also build a base with plywood to help protect grass and other surfaces.
Look for Areas That Are Close to the Worksite or Door – Try to place the dumpster in a location that's convenient to nearby doors or the worksite. It should be out of the way, but close enough that it can be reached quickly and easily.
Access to Dumpster Should Require Minimal Effort – Look for any obstacles or structures that could hinder access to your dumpster. Things like fences, trees, buildings, or anything that could prevent access should be avoided. Find a place that has little to no obstacles, so there's a straight path to the dumpster.
A Permit May Be Required When Placing Dumpsters on Public Property – If you plan to place your dumpster on a street, sidewalk, or other public property, then you may need to get a permit. This requirement may vary from one area to the next.

Contact Priority Waste to learn more about placing a dumpster safely and legally.