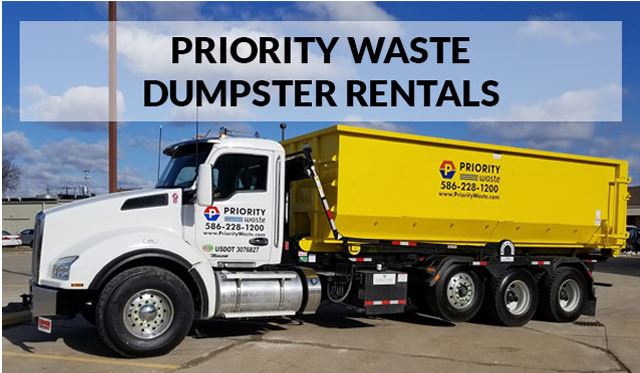 Many jobs require dumpsters to gather and haul away debris. Even a small renovation can produce a large quantity of waste. The key is finding a company that offers dumpster delivery and pickup at affordable rates with flexibility.
Things Don't Always Go Right
In a perfect world, every construction job would go smoothly and stay within budget and schedule. Unfortunately, this isn't a perfect world, and sometimes things go awry. Whether you are a contractor or DIYer, you need to know that the services and equipment you use will be available to accommodate you.
Choose a waste management company that will work with you and adapt to your needs. Priority Waste is available to offer dumpster delivery when you want it. We even provide same-day service. Let us know what you're doing, and we'll make sure your dumpster is there to keep the worksite clean and safe.
Dumpsters Are Not One-Size-Fits-All
No two jobs are the same, which is why you should have options when choosing your dumpster. Capacity is essential to the effectiveness of the dumpster you use. If it is too small, then you'll have to pay for another dumpster. If it is too big, then you could be paying more than you should and whittling away at your project budget.
Priority Waste offers four dumpster sizes, ranging from 10 yards with a 2 ton capacity up to 40 yards with an 8 ton capacity. Obtain a container that meets your needs without paying more than you should.
What if You Need More Than a Dumpster?
It's far more convenient to have one go-to source for all your waste and recycling needs. Priority Waste does it all, from dumpster containerss to recycling programs and residential cleanup. Call us now to learn more about how our services can help you.