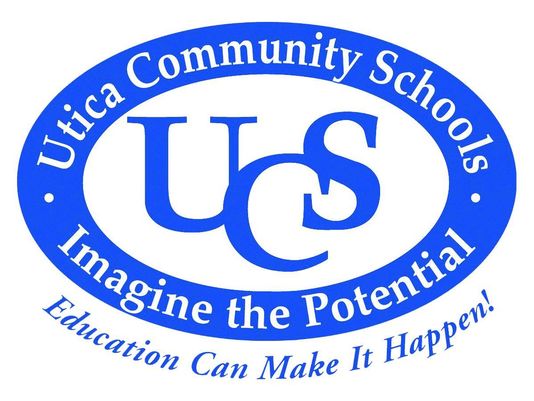 As the thermometer begins to move into record lows, area community leaders are working to distribute nearly 1,400 new coats to families in need.
The 1,383 new coats and more than $6,000 in monetary donations stem from a "Coats for Kids" community drive for Utica Community Schools students. The drive was sponsored by the district, Shelby Township, the cities of Sterling Heights and Utica and through local business Antolin Shelby, the township's largest employer.
"Great partnerships produce great results," Superintendent Dr. Christine Johns said. "Teachers, administrators, parents and community leaders are modeling for students what is great about our school district and the communities we call home. Service and volunteerism are the very essence of our community."
The successful community coat drive began to take shape when Antolin Shelby opened its new, state-of-the-art 360,000 square-foot automotive international manufacturing facility.
Antolin Shelby General Manager and Utica Community Schools graduate – Joe McCluskey II – initiated the idea of a community coat drive as part of the business opening.
"This community is like a family and I am honored to live in Shelby Township where families join together to help one another," McCluskey said. "I am especially proud of the Antolin Shelby employees who rose to the challenge to donate coats, hats and gloves and also helped with the coat collections, sorting and packing for distribution."
Working with Shelby Township Supervisor Richard Stathakis, the Coats for Kids drive expanded into the cities of Utica and Sterling Heights and featured more than ten drop sites throughout the community.
The drive was held from mid-November through January 4.
"Thank you to the residents of Shelby Township, Sterling Heights and Utica for your generous support in this endeavor," Township Supervisor Rick Stathakis. "A special thanks, also, to Antolin Shelby General Manager Joe McCluskey for creating and leading the team on this project, Utica Community Schools Superintendent Dr. Christine Johns for her very strong support, including leading and coordinating the distribution efforts, and Mayors Michael Taylor and Thom Dionne for their support in helping to make this a significant, regional event."
"This is an excellent example of how much good can result from collaboration by our cities, schools and businesses," said Sterling Heights Mayor Michael C. Taylor. "I'm grateful to every single person who chose to donate this year and hope we can make this an annual coat drive to help those who really need it the most."
In addition to drop off centers, a number of businesses also made direct donations to support the drive: Gene D'Agostini, D'Agostini Companies; Todd Stamper, Priority Waste; Paul LaFrance, Express Employment Professionals; Lara Shovlin, Helping Hands Gifts and an anonymous donor to the Neighbors and Friends of Sterling Heights.
Coats have been delivered to Utica Community Schools over the past week and are being organized by student service leadership groups at its 25 elementary school for distribution to families.
"It is amazing how we are taught about service at an early age," said Duncan Elementary sixth grader Soren Wierbicki, president of the school's Student Council and a member of the Duncan Community Crew. "Learning to give back to others allows you to create good habits and social skills and makes you a better person."