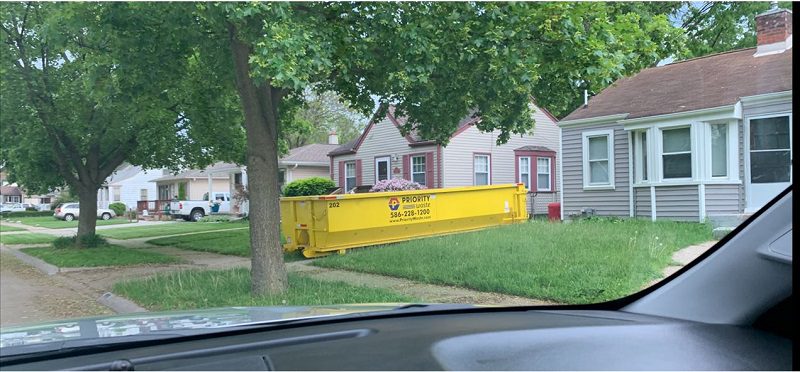 Summer is officially over. Now that fall is here, many homeowners take this opportunity to prepare for winter. This is a good time to repair structures and clean up natural debris to make life easier next spring. When is it best to reserve a dumpster for your fall project?
Roof and Siding Maintenance
The roof and siding on your home are your first line of defense against the elements. These can sometimes suffer damage after strong spring and summer storms. Holes and cracks in either surface can increase your winter heating bills. It's best to take care of all roof and siding repairs before the snow flies.
A dumpster is a must-have for this type of task. Put broken shingles and siding in one place, so it's ready to haul-off as soon as you're finished.
Seasonal Tree Trimming
Tree trimming is an essential part of seasonal lawn care. This does two things: it makes your property look cleaner, and it helps reduce the chances for damage to nearby structures. Winter produces winds that can bring down brittle branches, making them a risk.
Removing any loose, dead, or hazardous tree branches now can help reduce the chances of a dangerous situation this winter. You can get a container to collect natural debris so it can be hauled away without leaving a mark on your lawn or becoming a problem for next year.
Deck and Porch Repairs
Decks and porches are also susceptible to weather-related damage. Make all repairs and keep a dumpster on-hand for clean-up. You'll finish the job faster and be able to have the refuse hauled away whenever you're ready. Contact Priority Waste now to schedule your fall dumpster containers. We even have same-day service!