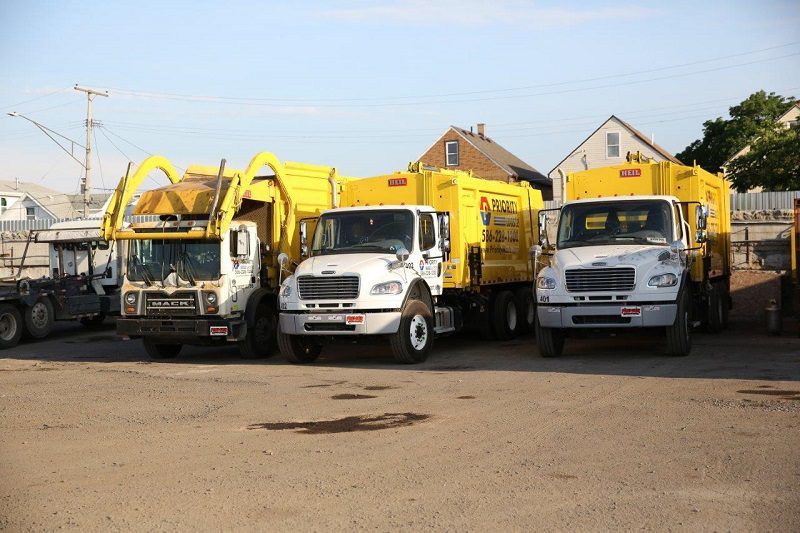 No matter what industry you operate in, you are going to need a waste management service. Every type of facility produces waste. From offices and hospitality businesses to factories and construction worksites, there will always be a need to remove refuse. Priority Waste provides everything you need at prices that are easy on your bottom line.
Permanent Front Load Dumpsters – These containers are ideal for ongoing waste management. We will set yours up in your designated area, so employees have an accessible, safe place to store refuse until we empty it. Tell us about your needs, and we will provide a size recommendation and quote. We can also perform a waste audit to provide an appropriate plan for your business.
Permanent or Temporary Roll-Off Dumpsters – Our roll-off containers are available on a temporary or permanent basis. Use them to gather and remove waste from construction sites or home renovations. They are affordable and practical for a wide range of situations.
Compactors and Balers – Compactors and balers are popular in many industries, including retail. They are affordable and secure. Unlike a dumpster, compactors are sealed so items can't be hidden in them and picked up later from the outside. This reduces shrinkage and helps keep your facility clean. Balers are also ideal for companies that want to increase profits by recycling cardboard.
Priority Waste offers a comprehensive list of amenities for companies. We can supply containers in a variety of sizes. Pay for what you need and always have a place to store trash and recyclable materials. We have a 24/7 service available. Contact us today to discuss your commercial waste management needs.