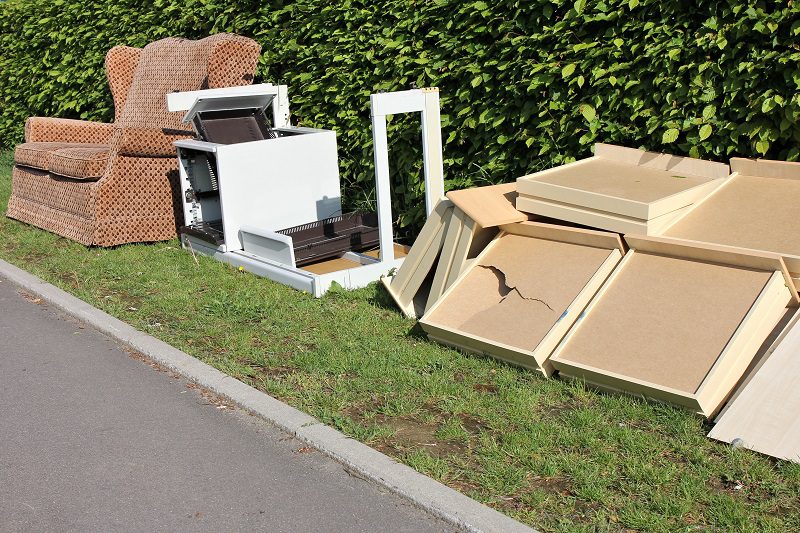 Most everyday objects can be taken out with your weekly trash. This is smaller debris that fits easily inside a standard garbage bag. Occasionally, you may need to throw away something larger. These items require a special request to ensure that they are collected and removed promptly.
What Is Considered Bulk Garbage?
Anything too large or heavy to go out with the regular trash is considered bulk. The most common types of bulk objects include furniture, mattresses, and appliances. These are bigger things found in most households that occasionally need to be replaced.
If you are not sure about whether your item would require bulk pickup, contact your waste management company. They can verify whether you will need to make a bulk request.
What Items Require Special Handling?
Some objects contain potentially hazardous materials and may require special handling or recycling. Air conditioners, freezers, and refrigerators fall into this category. These appliances contain refrigerant and other substances that may need to be removed, so they don't end up in the natural environment. Talk to your waste collector to determine the best way to get rid of any bulk items that requires special handling.
How Do I Request Bulk Pickup Service?
If you are a Priority Waste customer, let us know what you have, and we'll suggest the best, most economical removal options. We are here to aid you in keeping your property and your community clean and safe for everyone.