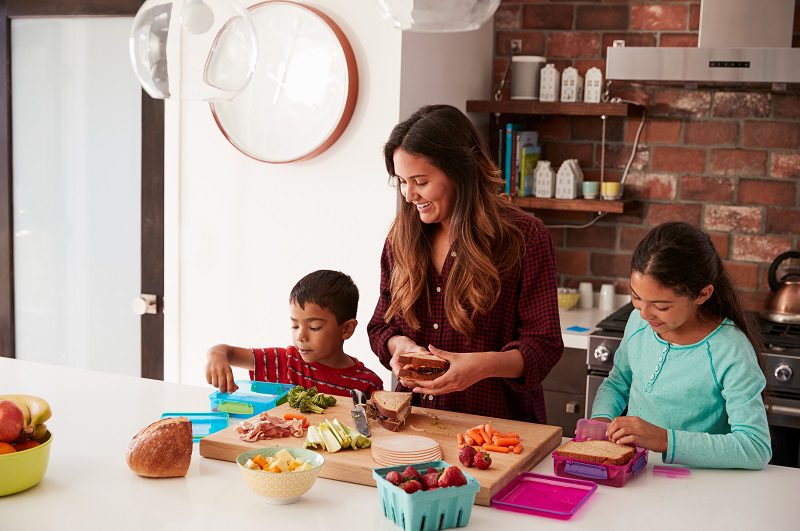 The kitchen is usually one of the busiest areas in the house – and one of the biggest waste-producing spaces. Anything food related is going to generate refuse. The good news is that there are easy ways to reduce kitchen garbage so your household can live cleaner and greener.
Pack Lunches and Leftovers in Reusable Containers – You may be tempted to toss lunches or leftovers in resealable bags or pieces of foil or plastic wrap. Instead, put them in reusable containers that don't go in the trash after one use.
Return Egg Cartons to Retails or Farmer's Markets – Egg cartons can often be returned to stores or farmer's markets to be used again. This type of packaging is usually pretty sturdy, so it's worth using more than once.
Switch to Cloth Napkins Instead of Disposable Paper Napkins – Switch to cloth napkins that can be washed after meals. This will reduce waste and ensure that you never run out of napkins (as long as you do the laundry).
Use Rags or Reusable Paper Towels to Clean Up – Don't reach for a paper towel when there is a spill. Instead, use a rag or reusable paper towel. The reusable version is made of cloth and usually button on to the roll so you can store it just like the paper kind.
Avoid Prepackaged Foods as Much as Possible – Prepackaged foods are notorious waste producers because of excess packaging. Avoid these as much as possible.
Learn More About Reducing, Reusing, & Recycling
Information is a powerful weapon in the fight against overflowing landfills and pollution. Contact Priority Waste today to find out how you can start a recycling program and reduce the amount of waste you throw away daily.