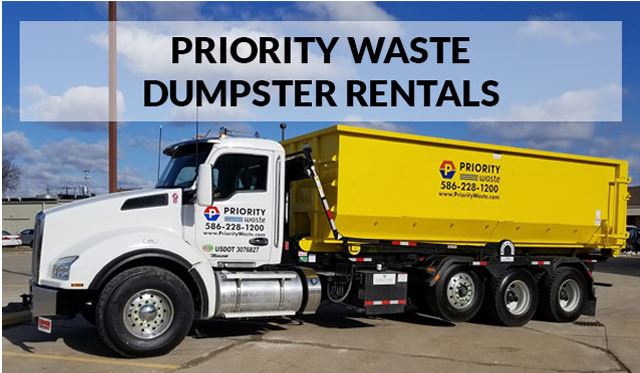 Many situations create a need for the temporary use of a dumpster. These are usually one-time jobs like new construction, a renovation, or cleaning out a home before a move. So how do you choose the best service for a temporary dumpster container in Michigan?
Figure Out Your Capacity Needs
The capacity you need will vary from one project to the next. Most waste management companies will list each available container size along with information on what type of job it can accommodate.
Priority Waste's smallest size is a 10 yard dumpster that can hold up to 2 tons of debris. This is ideal for household cleanouts as well as small renovation projects. The 20 yard dumpster may be a better choice if you will also be throwing away things like carpeting from a large home. There are also 30 and 40 yard dumpsters that are great for large scale and commercial jobs.
Choose a Company You Can Trust
You should feel confident about the waste management company you choose. Look at customer feedback and see what your container includes. Will they deliver and pick up the dumpster? Are they flexible with scheduling? Do they offer same-day service? And, most importantly, are they reliable?
Make Sure You Have a Space for Your Dumpster
Once you have decided on container size, you should make sure you have room to place it. The service will need access to the delivery location. It must be big enough for the dimensions of the dumpster and leave room for the driver to maneuver in and out. If you are working with limited space, you can try a smaller dumpster size that is picked up, emptied, and redelivered. Contact Priority Waste to discuss your dumpster containers needs.