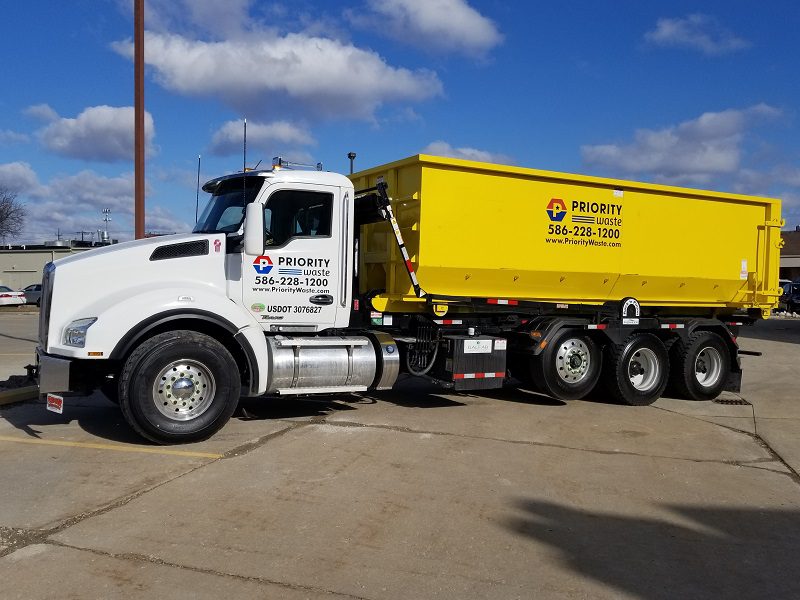 Finding dumpster rentals in Metro Detroit is easy if you know where to look. You need a company that will offer reliability and capacity that meets your needs. There are several things to consider before you commit to a waste management company for your next dumpster rental.
Do a Side-by-Side Comparison of Dumpster Rental Rates
Take a look at waste management companies in your area. Find out how much they charge for a complete rental that includes delivery and pickup. Also, pay attention to what each service includes. Are they flexible? Do they add on any fees beyond the rental? Are there any strict guidelines about what you can put in the dumpster? How do they handle rental extensions?
Review Dumpster Sizes to Find the Best Value for Your Rental
The company you choose should offer multiple dumpster sizes. This will ensure that you get just what you need without overpaying. If only one or two container sizes are available, you may do better elsewhere. For example, Priority Waste offers four containers that can accommodate anything from a small residential cleanout to a big construction job.
Don't Overlook Customer Service When Renting Dumpsters
Look into reviews and customer experiences at the company you are considering. Services that are cheap but have a poor track record with customers may not be your best value in the end. You need someone who is competitively priced but will also make sure you get exactly what you need and adhere to delivery schedules.
Schedule Your Metro Detroit Dumpster Delivery
Contact Priority Waste to schedule your dumpster rental in Metro Detroit. We will travel anywhere in the region with options for same-day delivery. Give us a call to learn more about low prices on dumpsters and other waste management and recycling services.