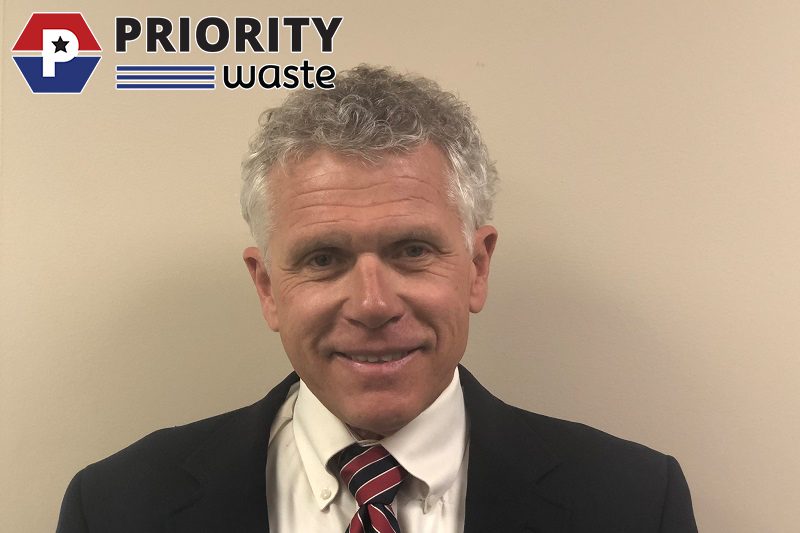 Hi Everyone!
I work in the Sales and Business Development department at Priority Waste Services and began working at Priority Waste in May 2018. I have been in the waste industry for over 30 years and believe Priority Waste is the best waste company.
The team at Priority Waste is highly dedicated and makes all the difference – and it shows. From service to attitude and everything in between, they are what makes our company what it is today.
The leadership team at Priority Waste is highly creative, innovative, and aggressive. Our industry's growth is unprecedented in our industry, and I thank the leadership team for their strategic thinking and hard work.
Priority Waste is very fortunate to have highly experienced operation staff, customer service staff, and experienced drivers and operators. Providing the service that customers can depend on results in repeat business and referrals and has contributed to Priority's overall growth. I have received numerous compliments from our customers about our drivers and customer service. GREAT JOB, TEAM!
It is a wonderful experience working here at Priority. It has been rewarding to see the growth and the type of customer service being provided every day. No other waste company provides the extent of customer service that Priority Waste exhibits, and we are very proud to make our customers happy.
I have a lovely wife of 31 years with two kids, who are in their twenties and pursuing careers a little bit about myself. I enjoy playing music, exercising, and being with friends and family. I also enjoy my church.
I look forward to our continued success and growth – and I am thankful for the great opportunity we all have working at Priority Waste.