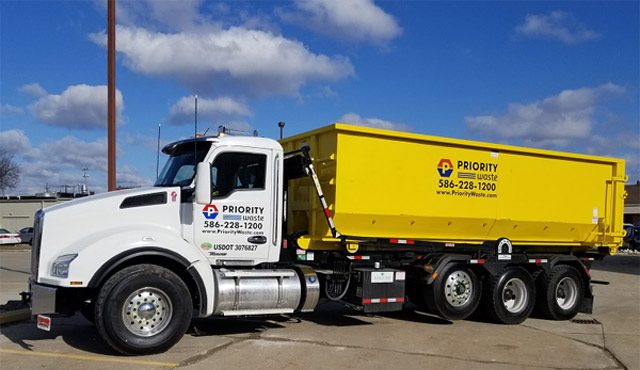 Our staff and management have more than 75 years combined-experience in the waste/recycling industry servicing customers throughout southeast Michigan.
With so many out of state…and for that matter, foreign companies buying up the local waste haulers, we wanted to bring back the kind of customer service that you can only get with a locally owned and operated company…and in March 2018, we did just that with the launch of Priority Waste!
We have a fleet of new trucks, well-seasoned drivers, over 400 containers and friendly customer service representatives that can assist with any size clean-up job.
If your needs are more in depth, such as permanent service in a commercial or industrial setting, our waste recycling experts will be able to design a program specifically tailored to your needs.
We offer equipment containers such as compactors and balers, expert installation and service to keep your operation running smoothly.
Please feel free to contact us today to schedule your dumpster containers or a no-obligation waste analysis.