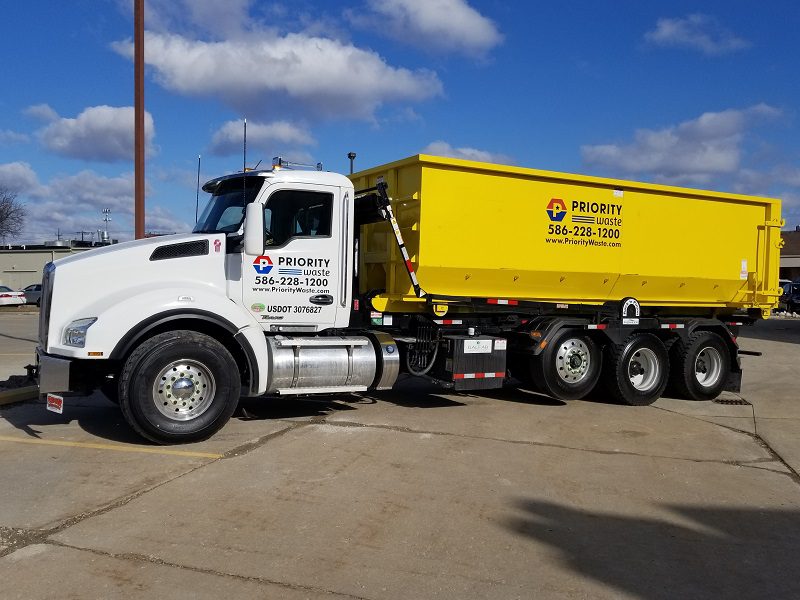 At Priority Waste, we are committed to customer satisfaction. There are a few things you should know about our business that will make a difference in your experience.
Our Team Has a Long Background in Waste Removal & Recycling
We are experts when it comes to waste removal and recycling. Our team consists of managers and employees with extensive backgrounds in the industry. Many have worked in Michigan and elsewhere in North America. When you hire Priority Waste, you are bringing a combined 75+ years of experience to your project or business.
We Are Local to Michigan and Happy to Serve Your Community
We are based in Michigan. This gives us a unique perspective. We understand the area, its weather, and its geography. That makes us better equipped to offer top-notch waste removal services compared to a company that isn't based locally.
Partner with Us and Only Pay for the Waste Removal You Need
We provide reliable dumpster delivery in sizes that meet your needs. Why pay for a larger container when your haul is small? Or why pay for two dumpsters when you can find one with a larger capacity at a better price? We offer four dumpster sizes, so you get exactly what you're looking for each time you make a reservation.
You Can Submit a Request for a Dumpster Right Now!
Did you know that you can submit a request for a dumpster right now? It doesn't matter what time of day or night it is as you read this. Just visit the Priority Waste website, click a button, and complete the convenient form. We'll send a quote so that you can make your reservation on your terms.