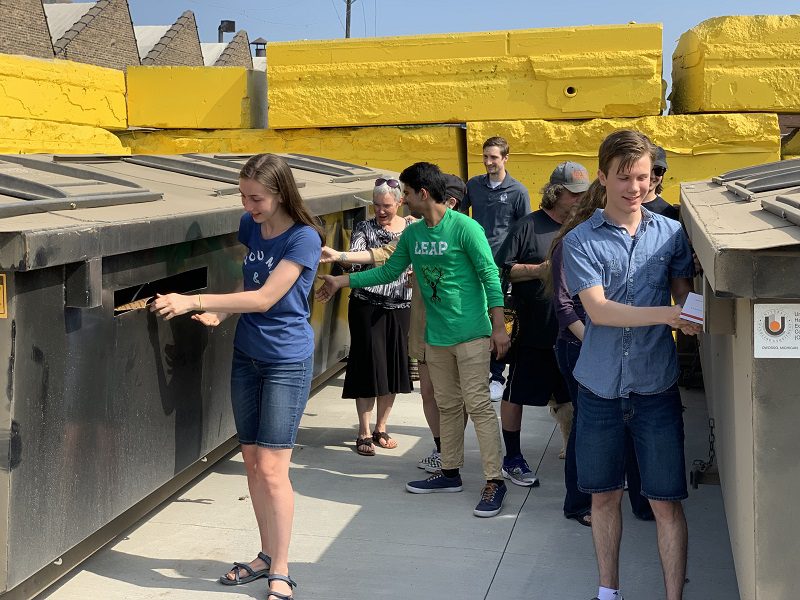 If your community doesn't offer a recycling program, it may be time to start a movement to introduce one. There are many great reasons to recycle, and they aren't all environmental. Why should your Michigan community start a recycling program?
Recycling Can Reduce the Cost of Landfill Dumping
Putting garbage in a landfill isn't free. As space demands go up, so does the cost of shipping refuse to dumping sites. The bigger the load, the more it will cost the community. If every household and business in the neighborhood worked on cutting down on waste, it could have a widespread impact on the cost of this service. Recycling is a good way to reduce the amount of garbage you send to the landfill.
Recycling Can Turn into Profit by Selling Materials
Many people throw materials away that could be sold and turned into profit for the community. Some recyclable materials have value because they can be used to manufacture items for less than it would cost to process virgin material.
Recycling Creates Local Jobs in the Green Industry
Strengthen your local green industry with more jobs. A new recycling program or expanding an existing program will mean more work for residents. According to the International Renewable Energy Agency, there are 10.3 million green industry jobs around the world. That's an increase of 5.3% from 2017. More jobs mean fewer unemployed people and more wealth for your community.
Are You Ready to Recycle in Southeast Michigan?
Are you ready to start recycling? Priority Waste is an expert on recycling and waste management. Contact us to learn more about setting up a program or improving what your community is currently doing.